John Smedley's flight to San Diego was diverted after a hacker group raised a false red flag on Twitter.
Many Sony Online Entertainment players experienced downtime this weekend when both PSN and SOE were targeted in a DDOS attack. President John Smedley was vocal on Twitter Sunday, keeping everyone up-to-date with the status of server restoration.
The hacker group that initiated the DDOS took things one step further later on Sunday – tweeting out a false alarm to American Airlines, claiming that the flight Smedley was returning to San Diego on had "explosives on board."
.@AmericanAir We have been receiving reports that @j_smedley's plane #362 from DFW to SAN has explosives on-board, please look into this.

— Lizard Squad (@LizardSquad) August 24, 2014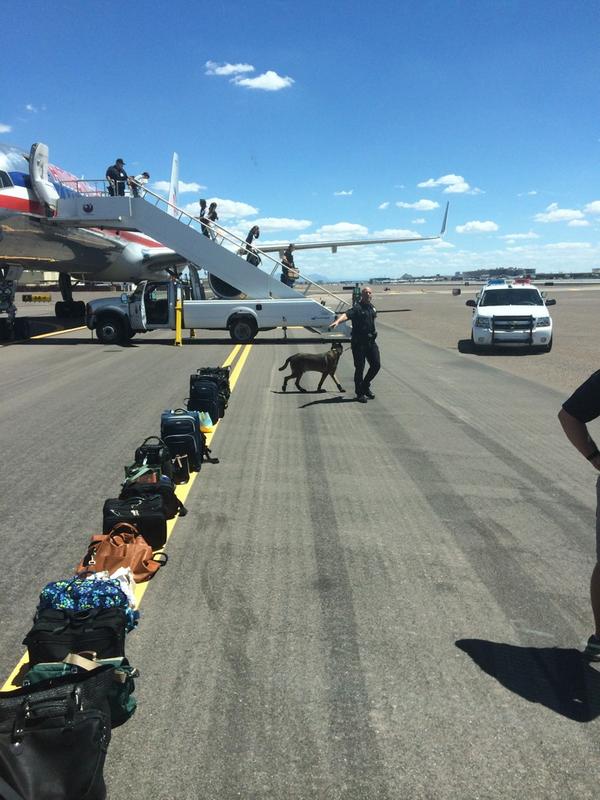 The flight was quickly diverted to Phoenix where it was searched by the FBI; no explosives were found.
Awesome. Flight diverted to Phoenix for security reasons.

— John Smedley (@j_smedley) August 24, 2014
Something about security and our cargo. Sitting on Tarmac

— John Smedley (@j_smedley) August 24, 2014
No humor is to be found by anyone in this sick joke, least of all from John Smedley:
Yes. My plane was diverted. Not going to discuss more than that. Justice will find these guys.

— John Smedley (@j_smedley) August 24, 2014
NBC News covered the story after the flight landed; you can watch the autoplaying video here. As for the status of SOE's games, services are restored, EverQuest has a scheduled game update for Monday, August 25th and the EverQuest II double XP event is extended to 11:59pm PT Monday.