Post-Melding Earth has some weird features in it!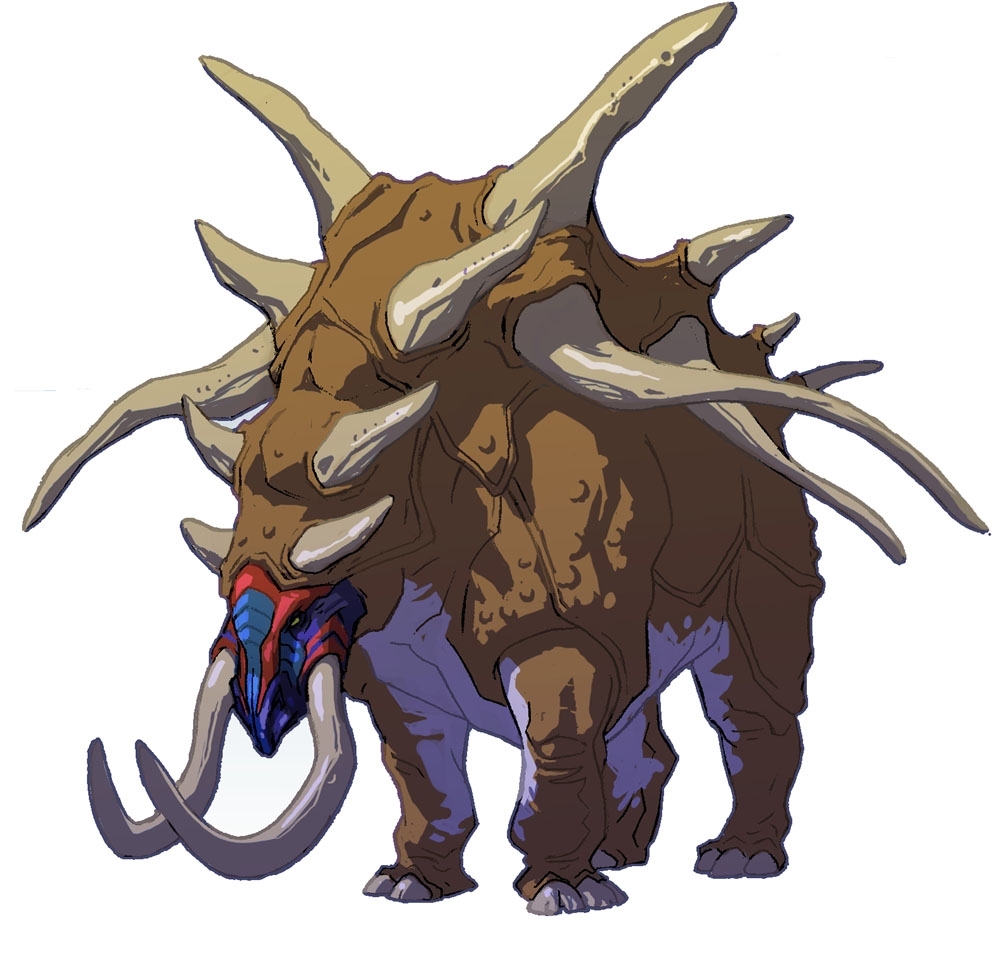 This, readers, is not a Pokemon. It is the art for a Brontodon, one of the creatures for the shooter MMO currently in beta, Firefall. Red5 has showcased him in the newest Creature Feature, displaying how he came to be and why.
Interestingly, unlike most of the wild creatures of post-Melding Earth, they were not created by the Melding doing Fallout-levels of genetic mutation, but was instead created by men, splicing genes to create essentially a giant cow, with enough meat to feed an army. They were engineered en masse to help get them along the new ice age, which fits - they look like mastodons gone crazy.
Julian "Mirai" Williams