Copy your characters to Beta and let's get testing!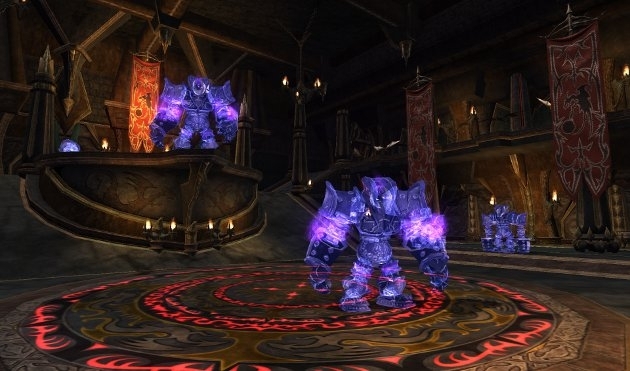 As announced at SOE Live, Open Beta for EverQuest II's ninth expansion, Chains of Eternity, has just begun! According to Holly "Windstalker" Longdale on Twitter, "Open Beta is now...uh...OPEN! A post is coming soon on how to access new zones from Feerrott! For those on Beta, please use /bug, /feedback! "
If you're ready to go, you can patch the beta server by using your normal EQII launchpad. Click the "Version:" in the upper left corner, then in the "Select Game Version" drop box choose "Beta" and click the Apply button. To copy an existing character to Beta, log into live and either use the new "Beta Copy" button in the Character Select screen or type /beta add in the character's chat window.
Character copies are now nearly instantaneous, but you will leave behind your guild, homes, and anything in your shared bank. For more information about the Beta server, see our EQII Beta Server page.
Once you've reworked all your reset AA, the incredible guild Heroes of Test tells us to head to the Spires in the Feerrot!
See you in Chains of Eternity!