Now with even more HK droids.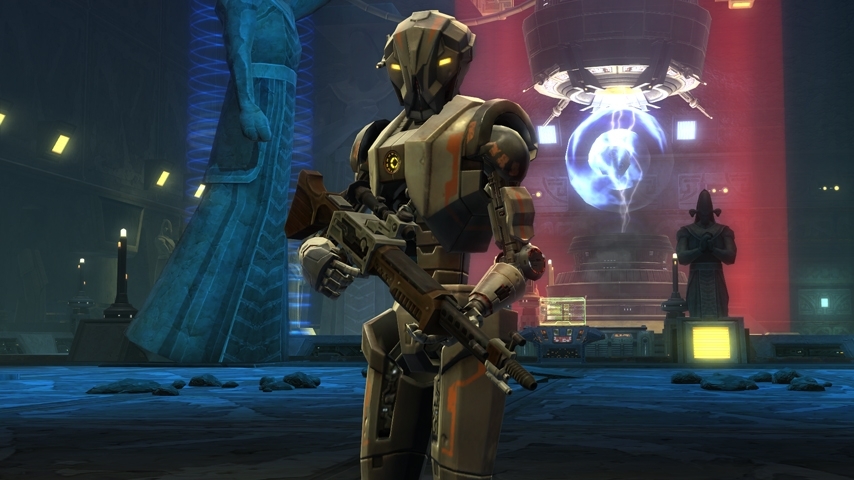 Star Wars: The Old Republic recently updated the 1.5 patch on the Public Test Server, and it comes with all sorts of goodies, such as Nightmare Mode for Operation: Explosive Conflict, the new world boss Dreadtooth, and - best of all - HK-51, the assassin droid that shot right into everyone's hearts in the original Knights of the Old Republic (because that's what he was aiming for, and you were his assassination target).
Remember that things on the Public Test Realm are not absolute, and there will be bugs and glitches as Bioware works on hammering everything out before public release.
Julian "Mirai" Williams