I'm already terrified.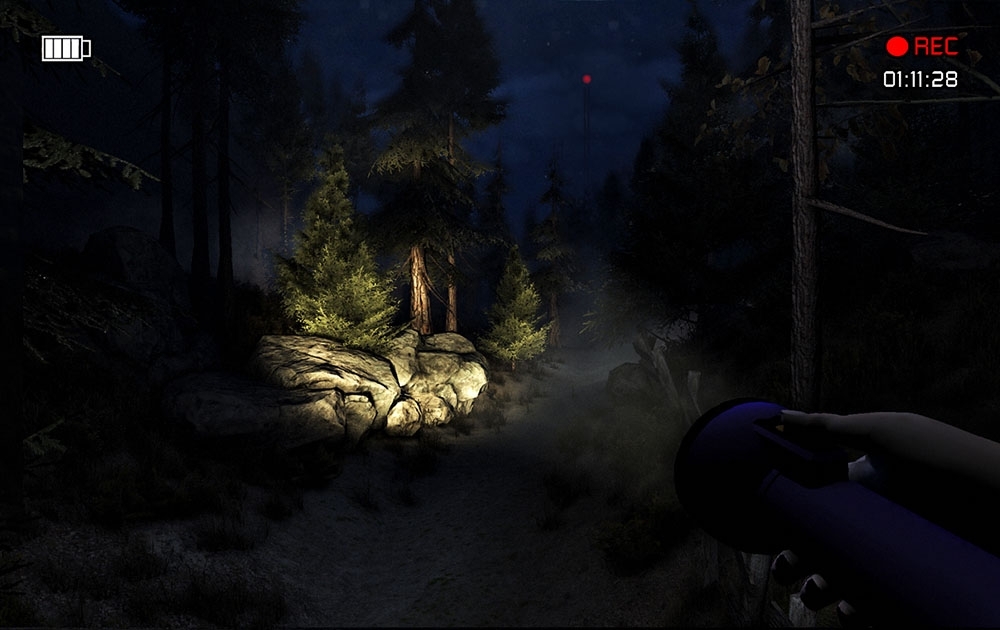 If you've never heard of Slenderman, the short of it is that it's a horror meme that's got enough momentum to spawn tons of videos, images, and even the outright terrifying freeware game, Slender: The Eight Pages. There are hundreds of videos on YouTube of people playing it and freaking out at the absurd levels of tension and fear the game transmits, even with awful graphics and an enclosed environment. Even I, in the middle of the day, while my girlfriend played Rollercoaster Tycoon nearby, couldn't play the game.
The game's positive reception has motivated the creator, Mark Hadley, to work towards a sequel, dubbed Slender: The Arrival, which will be better in every way - visually, storytelling, and atmosphere, and have a published release, working with Blue Isle Studios. Two screenshots have been teased of a few days ago. The trusty flashlight returns, but there's also a "REC" note in the upper corner. Maybe Hadley has worked towards a snuff film-like presentation? The potential is endless.
I just know one thing - I can't wait to not play this game!
Julian "Mirai" Williams