Speak to Corporal Henk Rimebreaker at -99, -24, 184 in South Freeport.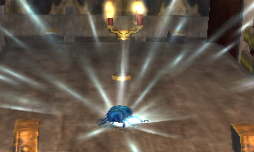 A Listenomitron
You receive 4 Listenomitrons to place at strategic locations around Freeport. The places are marked on your map.
Place one in the Freeport Registrar (East Freeport) at -112, -37, 42 .
Place one on the third floor of the Militia Guard House (West Freeport) at 155, 1, 123
Place one on the upper level of The Academy Of Arcane Science (North Freeport) on a table at -1, 7, -121 .
Place one on the docks in South Freeport at -285, -58, 142 .
Speak to Izzay Meestere at -118, -21, -69 inside The Jade Tiger's Den in North Freeport to complete the quest.
This page last modified 2012-09-28 10:01:48.