WIth GU56 you will no longer have to discover or quest for a horse station in order to use it. This quest will be optional.
For this quest you must speak to the stable master at any of the mount stations in Greater Faydark. He will tell you to visit all three of the stations, which are located around the zone.
Butcherblock Mount Station: 666, 0, -66
South of Acorn Lift Mount Station: 133, 22, 166
Crushbone Keep Mount Station: -580, 70, -90
Once you have done this you will be able to use the horses to travel around the zone faster.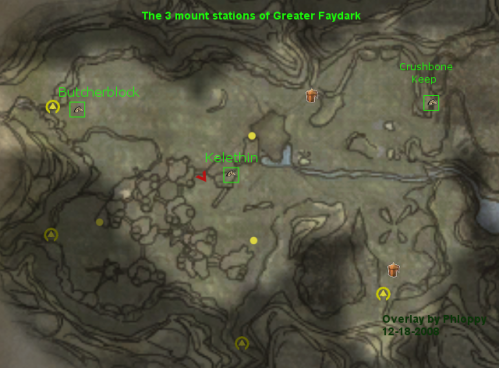 This page last modified 2010-05-08 12:02:05.