You need to assist wounded soldiers. They can be found just North up the hill behind the battle outside the city:

-310.09, 416.57, 441.13
-417.95, 432.83, 399.94
-349.94, 452.26, 321.85 - way up the hill, wedged between two boulders on the left

Return to Chief Strategist Jasim to complete the quest.
Note: You can interact with the fallen soldiers while invisible without breaking invisibility.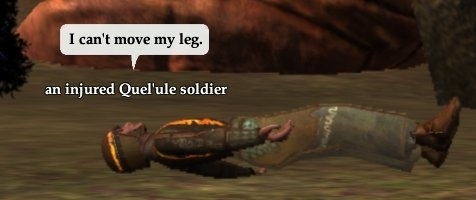 This page last modified 2010-02-23 18:44:04.