This is a Guide Quest. On Live servers it can only be received from a Guide. On Test there are no guides so NPCs exist there to give out the quests. Information regarding Starting Zone and Mob are from Test.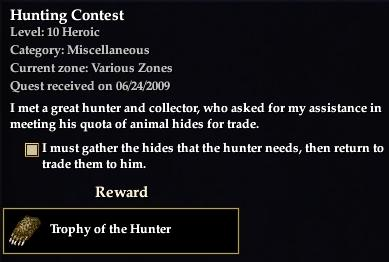 The guide will tell you how many hides they want. Generally they are drops (hunted), not harvested.
This page last modified 2012-02-06 14:33:30.