New adventures await you, Norrathains! GU101 is scheduled to release on Tuesday, August 23, 2016, and there's something in this update for players of all levels.
New Fabled Content to Explore From The Fallen Dynasty!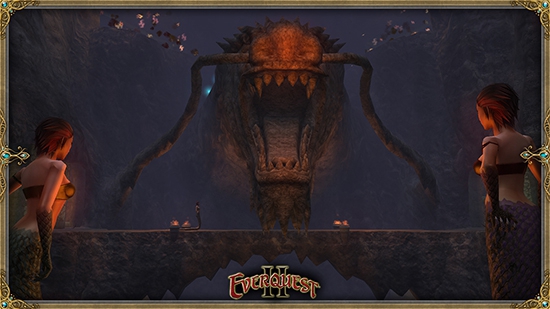 These new Fabled dungeons can be accessed through a portal just off the docks in The Village of Shin. This content is intended for level 100 characters, and a membership is required to enter these zones.
The Fabled Fallen Dynasty is made up of The Fabled Nizara, City of the Nayad which will have both Heroic and Advanced Solo versions! Also available will be The Fabled Cavern of the Crustaceans Raid for groups of 12 players and The Fabled Xux'laio's Roost Raid and The Fabled Antechamber of Fate Raid for groups of 24 players.