Hail, almighty Norrathans!

Summer is upon us and we've got updates for you! We are all really excited for what's coming this year, including the 15th Anniversary of EverQuest II and our expansion. And we've got plenty coming up between now and then!

Legendary Ethereal Item Drops and New Expert Dungeons!

This summer, play in new Expert versions of the heroic dungeons in the Chaos Descending expansion for awesome lewtz! It's a good idea to use this opportunity to get leveled up for...reasons…too!

Check out this Fabled item from an Expert dungeon: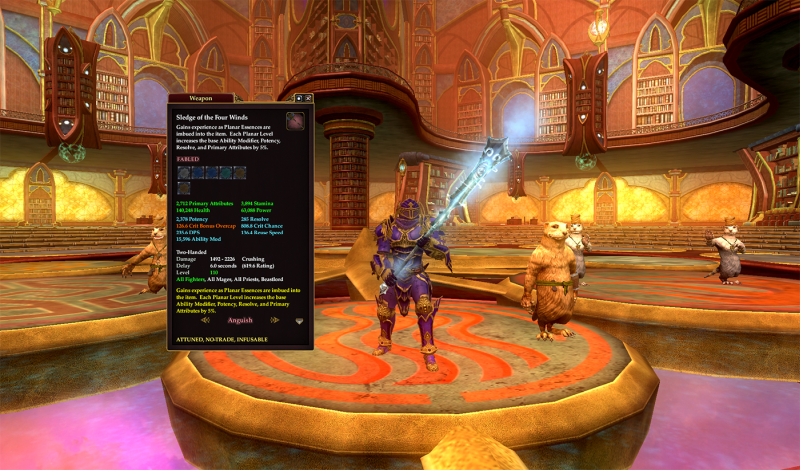 You also may want to look for some best-in-slot items in the Chaos Descending Public Quests as of the June 18th Game Update too. Vagueness intended. Both the Chaos Descending Public Quests and Expert Dungeons begin June 18, 2019.

Here's a look at a couple of the tasty Ethereal armor items dropping this summer. Whoa.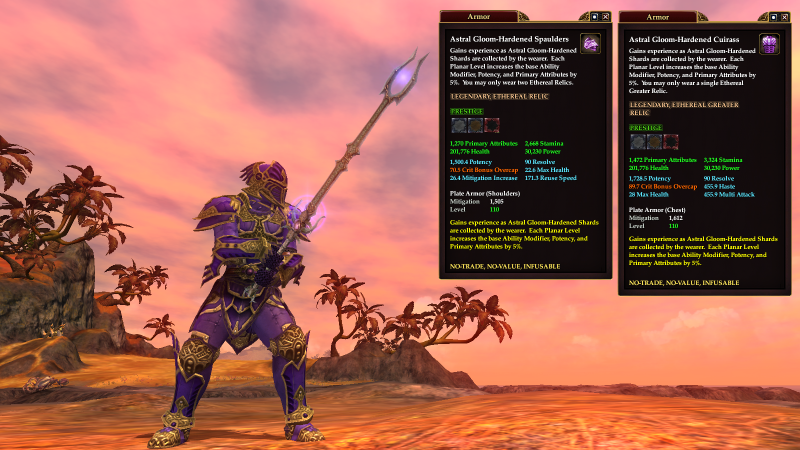 Nagafen PVP Server Seasons

The first Nagafen PVP Server Season 1 will come to an end on June 18, 2019, with the Game Update and will kick off its Season 2 on July 16, 2019. The team will be making some changes and tweaks based on Season 1, so keep an eye out from posts from the team as we move along!

Let's Celebrate Pride!

This year, you can get our Pride-themed bunny familiars from the in-game store for free from June 21, 2019, until July 31, 2019. As a studio, we support every gamer who contributes to our community. Show the love!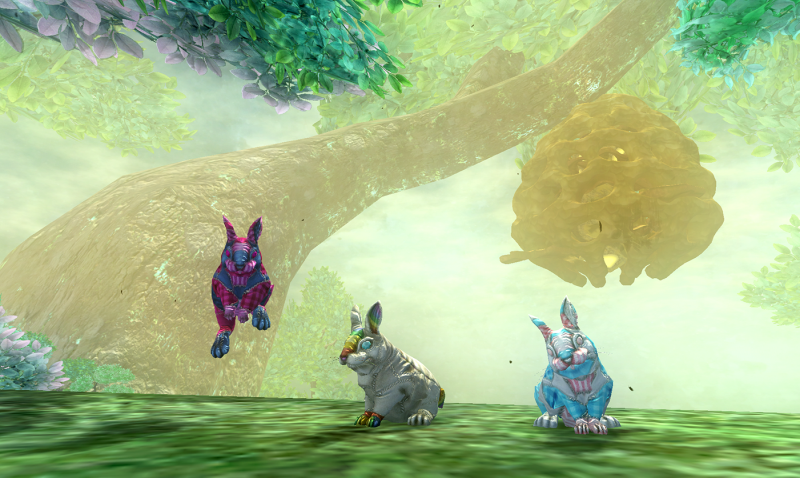 The Scorched Sky Celebration Heats Up!

For the second time, worshipers of Fennin Ro and his son, Solusek Ro, will be celebrating across Norrath with Scorched Sky celebrations! The celebrations begin June 26, 2019, and end July 8, 2019.